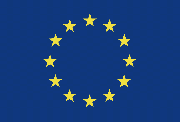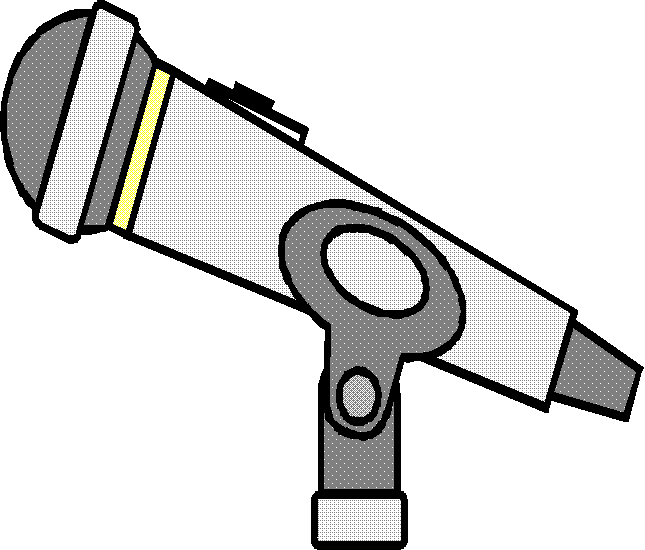 DID YOU KNOW that several prominent public figures have been outspoken on European Political Union ?

ON THE 'CONSTRUCTION OF EUROPE'
Dominique-Strauss Kahn, former French minister then Chairperson of the Round Table "A sustainable project for tomorrow's Europe", in report to the President of the European Commission titled "Building a Political Europe", 25.4.04
The European Union has reached a turning point in its history. It is facing a threefold crisis. Its institutions are functioning badly; they are threatened with paralysis and challenged on the grounds of democratic deficit. Its project has run out of steam; today, no satisfactory answers are being offered to the questions of why we need Europe and where it is going.
ON BRITAIN BEING PART OF THE 'EUROPEAN UNITY' PROJECT
Lord Thorneycroft, formerly Tory Party Chairman, in 'Design For Europe', quoted by Bill Jamieson in Britain Beyond Europe, ISBN 0-7156-2611-6
No government dependent upon a democratic vote could possibly agree in advance to the sacrifice that any adequate plan must involve. The people must be led slowly and unconsciously into their abandonment of their traditional economic defences...

Peter Mandelson MP (and Government spin-doctor Without Portfolio), The Sun, 12.5.98
Europe lacks leadership and a sense of mission and too many people don't feel a part of it...".

Survey of British Youth Attitudes, Runnymede Trust/Commission for Racial Equality, quoted by Sunday Telegraph, 1.3.98
"Most under-25s... do not feel European....the majority still see themselves as British....have little enthusiasm for the single currency and are angered by the European ban on British beef. Many are worried about the loss of British sovereignty.....seems to demolish the commonly-held presumption that the younger generation is in favour of European integration....."

Geoffrey Martin, UK head of the European Commission, referred to this as the "beginnings of a crisis".

Roy Hattersley, formerly Labour MP and Deputy Leader, Sunday Times, 9.8.92
Labour has converted to Europe because Europe has converted to socialism

Rt Hon Norman Lamont, Former Chancellor of the Exchequer, 1996
The British public have been scared into believing that there are no alternatives

ON NATIONAL SOVEREIGNTY AND DEMOCRACY

Sir James Goldsmith, speaking to the Federation of Small Businesses in Newcastle, 27.6.96
Mr Claude Cheysson, former French Foreign Secretary and member of the European Commission, stated that the Europe of Maastricht "could", I quote, "only have been created in the absence of democracy". He went on to say that public debate would be counterproductive.

Mr Raymond Barre, former French Prime Minister and also a former Commissioner, said when discussing the construction of the European Union "I have never understood why public opinion about European ideas should be taken into account"

Edward Heath, House of Commons, 25.2.70, before EEC entry
There will not be a blueprint for a federal Europe

On BBC TV's Question Time, 1.11.91, Heath was directly asked "...the single currency, the United States of Europe: was that in your mind when you took Britain in?" He replied "Of course, yes..."
Edward Heath, Government White Paper, July 1971.
There is no question of any erosion of essential national sovereignty

Klaus-Dieter Borchardt, writing for the European Commission, in 'The ABC of Community Law', 1994
"...the Member States have definitely transferred sovereign rights (to the Community). They cannot reverse this process by means of subsequent unilateral measures..."

(A European Court ruling in 1964, therefore explicitly recognised by Ted Heath when he signed up to join the EEC in the period 1970-2)

Report of The Hansard Society's Commission on the Legislative Process, 1993, quoted by Lindsay Jenkins, in Britain Held Hostage, 1997
Any attempts by any government to change Community legislation to its own wishes are doomed to failure following the extension of policy areas now subject to majority voting. ...

In our opinion, this must have serious implications for the traditional view of Parliament as a legislative body sovereignty.
Chancellor Kohl of Germany, reported in Freedom Today, October 1996
"The future will belong to the Germans... ...when we build the House of Europe. In the next two years, we will make the process of European integration irreversible. This is a really big battle but it is worth the fight".

Leon Trotsky (1879-1940), Russian revolutionary. Conversation, 30 Oct.1917, at Smolny, Petrograd, reported by John Reed in "Ten Days That Shook the World," ch. 3 (1926).

The Columbia Dictionary of Quotations is licensed from Columbia University Press. Copyright 1993 by Columbia University Press. All rights reserved.

The Federated Republic of Europe-the United States of Europe-that is what must be. National autonomy no longer suffices. Economic evolution demands the abolition of national frontiers. If Europe is to remain split into national groups, then Imperialism will recommence its work. Only a Federated Republic of Europe can give peace to the world.


from 'Europe: The Challenge', by the European People's Party group, 1983. Quoted in "In Their Own Words", ed. Christopher Gill MP, 1996
The EPP Group is the group of the European federalists... a group of Members, making up half the EPP Group has submitted a genuine draft constitution, as a model for the final stage of a European federal state, the 'United States of Europe'

(NB The British 'Conservatives' in the European Parliament are affiliated to the EPP).
from 'At the Heart of Europe', by George Clark, former European Political Editor, the Times. 1993
The alliance with the EPP has given the Conservatives a much stronger base in European politics...
Some Conservatives jibbed at the idea of a merger... ...but as Sir Christopher Prout pointed out, the two parties share a common approach to nearly all the political issues of the day.

This page updated: 3 June 2004