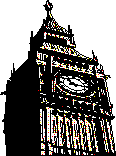 Coming soon in your area... ??
'THE EUROPEAN GOVERNMENT'
The previous article probed as to why Regional Government was being set up, and it was clear that was only the tip of the iceberg. Here, we show who some of the promoters are and their tricks. Please challenge your local authority if you believe that they might be wasting your Council Tax on subsidising base political propaganda at the expense of local services.
The regional debate is not about local powers or democracy. Our research shows that is part of a far greater programme - of governance (control at all levels, including the beginnings of world government). We should really call it regional federalism
Some local campaigners are examining how much the authorities spend on being "at the heart of Europe". Many people know that 'the English regions' have Regional Development Agencies (RDAs) and some have Regional Chambers (assemblies) to scrutinise them. But nationwide, much decision-making is done by the Government Offices for the Regions - set up by John Major and committed to EU programmes.
THE REAL AGENDA
The North East RDA (OneNorthEast) has combined with the NE Regional Assembly and the Government Office (GONE) to produce a 'European Management Board'. The Board website lets it slip that it is "developing an understanding of the key priority issues of the European Government" (!!!). Its stated purpose is "to realise the potential for the Region of being part of the EU".
OneNorthEast sees itself as the 'voice of the region' while the Assembly has its task to "encourage and promote a strong sense of regional identity".
It specifically identifies young people as a priority target group.
Publicity material hypes the imagery of "world class workforce", "creating wealth", "European assistance", "soft loans". It promises "more decision making within the Region".
The Assembly promo leaflet (insultingly called "Let the people decide") offers the mirage of government closer to the people, reducing the number of [unelected] quangos and streamlining bureaucracy. If only the Geordies knew their string-pullers' agenda for promoting an EU seeking more regulations and quango 'Agencies'.
PROMOTING PUBLIC 'DEMAND'
John Tomaney (Chair of Campaign for English Regions, CFER) produces a fascinating quarterly report, Monitoring the English Regions2, which gives research showing that there is no real demand for regional government.

Quoting a survey from Sept. 2000, 90% in England felt British/English first (5% European, 5% other). When asked about regional identity, it predominated in only 17%, with over 70% feeling British/English.

Even in the North East, with two newspapers on the bandwagon, only 39% were 'North East' first.

Overall, outside London & the SE, only 44% would support an elected regional assembly

There were small majorities (c.53-54%) only in the Cheshire-Lancs-Lincs-Yorks survey areas

A separate survey in 1999 showed majorities in the North West-Yorks & Humber areas did not believe that regional government would work well.12

Kevin Southernwood1 of the CBI and East of England Development Agency (EEDA) not only confirms demand is weak, but claims that business support can be provided more cost-effectively nationally. That doesn't stop his EEDA colleagues wanting to create "a coherent identity for the region", and urge broadcasters to consistently refer to the catchment area as "East of England region"14. Building a "strong, international East of England 'brand' " as a major initiative is just pure Walter Mitty.

IT'S ONLY YOUR MONEY?

·

The Economic & Social Research Council (ESRC) administers millions of taxpayers' money in research grants. Devolution and Constitutional Change are current hot themes with a £4.7m budget. ESRC's notes5 admit that the existence of the EU makes the possible severance of "non-English parts of the UK" seem less of a leap in the dark and more of an extension of "a Europe of regions", and talks of EU expansion into "policy areas handled by "sub-national governments".

ESRC admits that the EU looks to co-fund research with it, and advertises EU grants. We checked the EU's wider grants policy6 - it dictates that funding must support EU policies, not conflict with them in any way or be linked with "an unsuitable image". (So much for academic independence?)

EU-funded research (codename FP5) covers "the cities of tomorrow", "governance and citizenship". These issues are very close to the European Commission's own 'think tank' that works directly to President Prodi, the Forward Studies Unit (FSU), which brags how it influences policy. FSU admits that the "evolving concept of regions" are "a fundamental dimension" to European integration.

PROMOTING EU INTERESTS

·

UK taxpayers' money also goes to 'monitor' EU-promoted devolution at universities in London (UCL) Edinburgh and Newcastle, with its Centre for Urban & Regional Development Studies (CURDS).

Much of ESRC's is being spent at CURDS; whose Director, Andy Gillespie, "has worked extensively for the European Commission", as have CURDS and his colleague John Tomaney - who is Chair of the Newcastle-based CFER. It must be very handy to have ESRC money for monitoring developments in public opinion they seek to influence, while in pushing devolution, CFER remains remarkably quiet on the EU angle.

·

Some 'regions' are even more enthusiastic about Europe - The East Midlands RDA (EMDA14) praises the European Commission as "working for the good of the region". The South East 'region' refers to itself as "a region of North Western Europe"13. The West Midlands RDA (Advantage West Midlands) works with the Local Government Association locally and agree the W Midlands is "without a doubt a European region" although "today it lies outside the prosperous core of the EU" 15. Get the message?

·

Local Government Association (LGA) is the main group for local authorities in England & Wales. It is committed to promoting "European governance". It sees regions as 'inevitable', although some possibly as 'city regions'; says transferring powers from Westminster has cross-party support within LGA.8

The Conservative Group's Secretary (Margaret Eaton, Bradford) and recent Leaders (Gordon Keymer, Tandridge; Lord Hanningfield of Chelmsford, who favours county-regions) are all appointed to the Committee of Regions (COR - EU propagandists) and are members of the federalist European People's Party (EPP).

The Labour Group is led by Sir Jeremy Beecham (Newcastle, keen regionalist, also ), Sally Powell (Hammersmith & Fulham; COR) & Ian Swithenbank (Northumberland, COR). Chief Whip is Joan Taylor (Notts; holds office in CEMR, read on).

·

Local Government International Bureau (LGIB) - is funded by local authorities and European institutions, with a turnover of £1.6m. It is the European arm of LGA & local authorities in N Ireland. Chaired by the arch federalist Ken Bodfish, its Directors seem to have largely worked for the COR. Conservative Directors include Sir Simon Day, Baroness Hanham - members of COR & EPP.

(NB Appointed as Acting N Ireland First Minister Sir Reg Empey is not in LGIB but is a member of COR & EPP).

·

LGIB represents the UK in Council of European Municipalities and Regions ('CEMR' a.k.a 'CCRE').

CEMR is an odd group, including non-EU members and even non-European Israel which might explain its interest in "Euro-Arab dialogue"! Its website says that that it is "largely inspired by the federalist philosophy" and. seeks to develop "a European spirit" among local & regional authorities. The aim - to promote "European policies" and a federation of European states. Also that it supports town twinning whereby towns "commit themselves to the EU".

EU-financed, it has redistributed £24m to various authorities. CEMR9 believes that the EU should fund the "modernisation" of local and regional government", as it will lead to more involvement of 'citizens' and "acceptance of EU policies". There's no such thing as a free lunch…..

·

At first 'CRPM', (the Conference of Peripheral and Maritime Regions) which has non-EU members, looks a harmless body discussing marine issues. But it too is EU-infiltrated, and promotes "citizenship" and a "Europe of the Regions". Talking of an "obsolete concept of state sovereignty"10, it parrots the Commission view that you cannot have "European sovereignty" and "European legitimacy" if things are left to national governments. It adds that Europe will only be governable if 'citizens' are 'mobilised' to recognise regional politics and join in. We should at least thank them for their honesty.

(UK authorities subscribing include: Aberdeen, Argyll & Bute, Cornwall, Devon, Dumfries & Galloway, 'East of Scotland European Consortium', Fife, Gloucs, Hants, Highland, Isle of Wight, Moray, Orkney, Shetland, Somerset, Suffolk, Wales & Western Isles. Its Political Bureau includes Drew Ratter, Shetland; Humphrey Temperley, Chairman, Somerset CC).

·

Assembly of European Regions (AER), another Commission lackey, committed to a "Europe of the Regions" and promoting regionalism. (UK authorities subscribing include: Bedfords, Devon, Dorset, Fife, Gloucs, S. Gloucs, Hants, Herts, Somerset, Warks, W Midlands, E Riding[Yorks], S Yorks, W Yorks). However it hints that the 'names' of 'member regions' might change, implying the absorption of existing counties).

Particularly sinister is its policy on involving young people in Europe, and it has as members Devon Youth Council and the British Youth Council. The latter, although supposedly a charity (!) and not to campaign politically, is lobbying the Commission not to drop its plans for producing an EU Youth Policy in November, a policy that the UK would be forced to adopt.

·

EUROCITIES - takes part in EU policy making. Belfast, Birmingham, Bradford, Bristol, Cardiff, Edinburgh, Glasgow, Leeds, Liverpool, Manchester, Newcastle, Nottingham, Sheffield and Southampton are all part. (Many support its enviro-extremist Car Free Cities network, which might explain some of their local transport clangers. Albert Bore, (Birmingham, COR) is on the Eurocities Committee.)

·

EUROTOWNS - aims at "the construction of Europe" and represents some smaller city councils, including Telford & Wrekin, Brighton & Hove (the base of Ken Bodfish).

·

The European Policy Centre is another EU-leaning forum, including the usual suspects from business such as BAT, BP, CBI & Unilever. Also: the LGIB, National Assembly for Wales, 'Wales European Centre', 'Essex International', 'Kent Partnership Office', 'Hampshire-Dorset-Isle of Wight-West Sussex', 'South West UK Brussels Office', 'Lancashire House'.

·

Another body to note is the English Regional Network, which represents the provincial regional assemblies. Over £15m of new taxpayers' money is being made available over 3 years to these bodies for 'inter-regional co-operation'.

·

UNISON became converted to regionalism under the last government and provides donations and office space to CFER.11 It may have to revise its commitment for "strong, revitalised local authorities" with generating support for regional government. Another public sector union, PCS, will be putting motions on regional government and public services to this year's TUC Congress.




Date this page compiled: 5 October 2001